Fast and eco-friendly between EU & China.

Your strong partner DB Cargo Eurasia

This is green.

Your strong partner DB Cargo Eurasia
Fast and eco-friendly between EU & China.

Your strong partner DB Cargo Eurasia

This is green.

Your strong partner DB Cargo Eurasia
image-eurasia-rail-networks-europe-china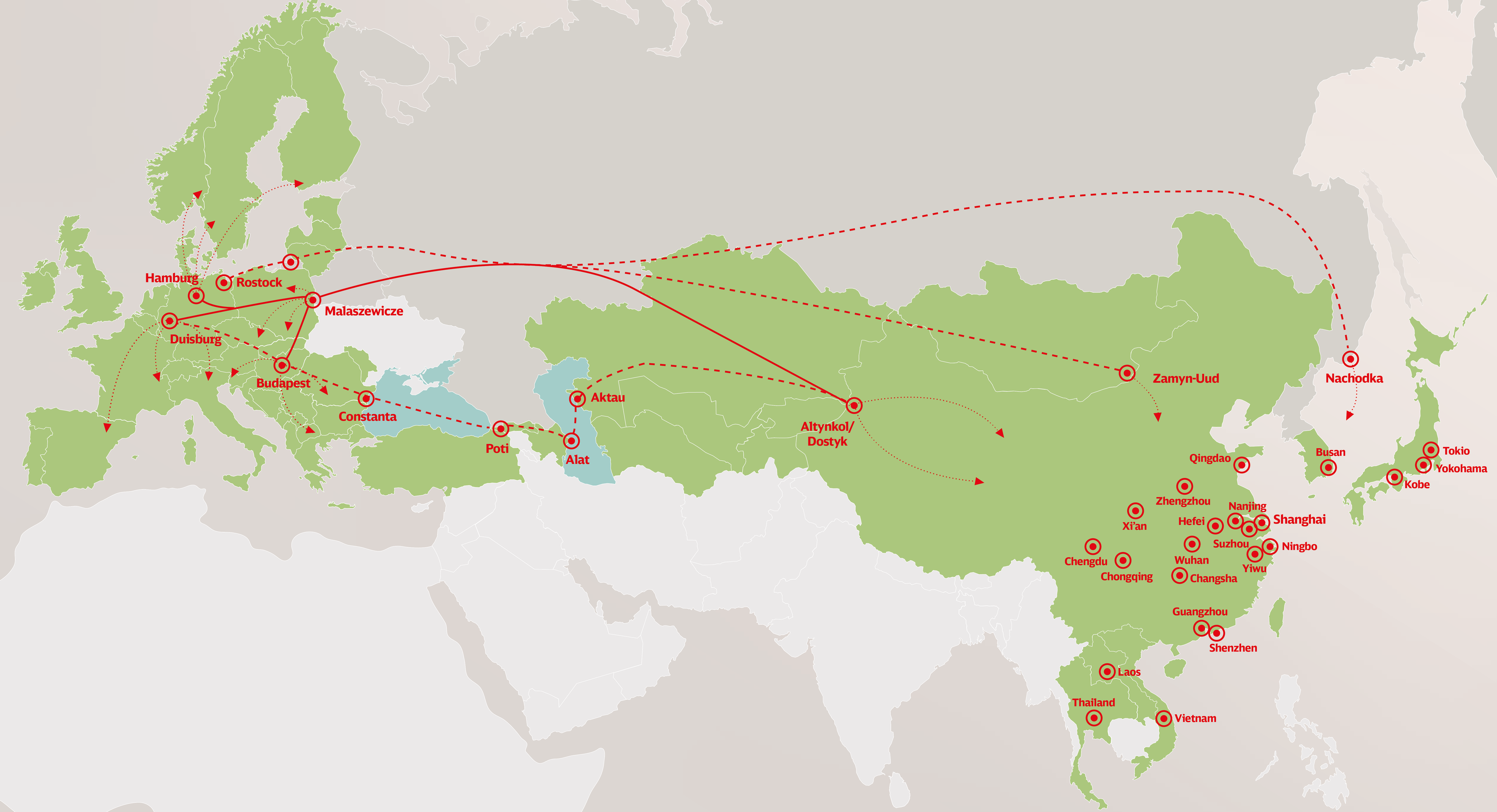 Who we are
We are pioneers of sustainability over distances of 12,000 km, connecting economic growth with climate protection. With a strong team, we are getting even more traffic onto the railway on the Eurasian Corridor. Using DB Cargo's network, the largest in Europe, we run trains to China from 18 countries. Always with customised solutions, including door-to-door transport. Because we are the climate-friendly rail freight solutions ...for countries ...for people – and goods!
1060 Trains have transported your goods between China and Europe so far in 2022 - as of October 2022

50 of DB Cargo Eurasia employees give their best for you every day - and the trend is rising.

517 own, leased and rented freight cars we have for you around the clock in operation on the Eurasian Corridor.